Can a Democrat defeat President Donald Trump in 2020?
We often hear about constituencies that could swing the race in any direction, such as conflicted Trump supporters, black voters in South Carolina and white Rust Belt voters, just to name a few. However, no Democratic candidate is focusing enough on the potential effect of first- and second-generation immigrant voters, or "new Americans," on the upcoming election.
James Baldwin famously said, "I love America more than any other country in this world, and exactly for this reason, I insist on the right to criticize her perpetually."
As immigrants, we often come to America because we love it more than the place we are leaving. Sometimes, it's inspired by the idea of America from far away -- the glitz and glamour of Hollywood. Sometimes, as in my case, we get a taste of it as students and want to stay for the freedom and opportunity. And for many immigrants and refugees, America is a safe haven -- from war or abuse, from repressive regimes or individuals. Once here, we seek to give to America the very best of who we are, whether we are serving in Congress or in a restaurant. Read more.
When a secretary of state and millionaire can oversee his own campaign for governor, our democracy has a problem. When we can't trust that political operatives won't tamper with absentee ballots, our democracy has a problem.
When certain states, especially those with a dark history of voter suppression, are purging more voters than ever, our democracy has a problem. In response to these mounting threats to our democracy, House Democrats have decided that enough is enough. The "For the People Act," or H.R. 1, is a first step toward addressing the systematic barriers and oppression voters in minority populations have faced for generations and returns political power to our communities. Read more.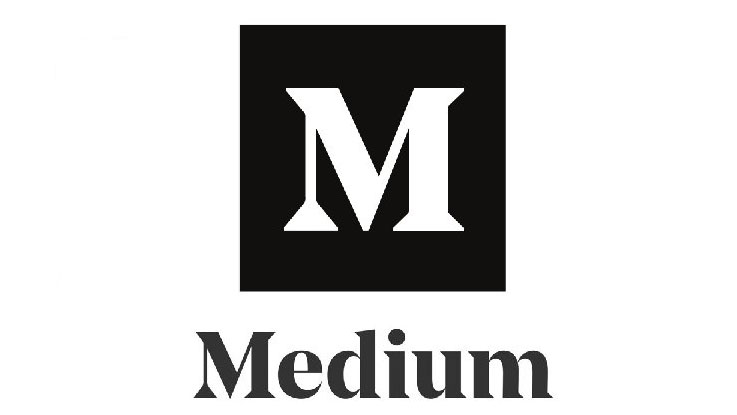 Celebrate, then hate. That's been the cycle for the most outspoken newly elected Congresswomen Alexandria Ocasio-Cortez, Rashida Tlaib and Ilhan Omar — all of them are women of color refusing to be silenced or to do what they are told. Widely celebrated by the media and House Democratic leadership for their record-breaking wins, they are now under constant scrutiny and stand one tweet away from being slapped on the hand and publicly reprimanded.
Neither of the three need an introduction, but as a reminder, Rep. Ocasio-Cortez is the youngest Congress member and a widely followed social media star whose first weeks in Congress have shown her to be brilliant, engaging and calm in the face of constant attacks. Rep. Tlaib, elected from Michigan and one of two Muslim Americans elected to Congress in 2018, created controversy on the first day of her term by calling to impeach the motherf***er (Donald Trump) and is now being questioned for what some believe to be a hasty introduction of an impeachment resolution. But most recently, Rep. Omar has been the most vilified for comments deemed by some to be anti-Semitic. Read more.
Last week, as Elizabeth Warren played the race shifting game of claiming Cherokee heritage, Dear Abby warned against owning 'otherness' when naming our babies "foreign" names.
Names matter, because they often come with personal narratives, which shape a sense of who we are and influence who we become.
My own name, derived from the Hindi word saya, which means shelter, was given to me because I was born when my family purchased their first home in India. I am my parents' first-born and my paternal grandparents' first grandchild. I can never find my name on a keychain at souvenir stores, but my name is part of my family lore and my immigrant story.
When a name can be seen as un-American, what's a candidate gifted with immigrant heritage to do on the campaign trail? Read more.
Amidst a month of demoralizing images of children torn from their parents and stories of borders closed to Muslims from certain countries, Alexandria Ocasio-Cortez's election in New York's 14th congressional district provided a timely source of inspiration.
What matters most in her win is not that it toppled the fourth-most senior Democratic leader, or that it could mean a wave of change is coming in the midterms, or even that it signals that Sen. Bernie Sanders' ideas still have a receptive audience for 2020.
No, what matters most from this victory is Alexandria herself, and the takeaway is what she brings to the new American campaign playbook. She told it like it is, in a campaign ad that went viral; she grew up in the district, and as an organizer and bartender, she understood her constituents' needs. Read more.
It's been nearly six months since Election Day, and I've been through three stages of coping. Here they are …
First, there was powering through. The morning after the election, the work on my plate was just the same as the day before. So I got to work. Managed a team, led my organization through planning our national events in DC, and strategized about how we would show up in the world post-Obama.
Fortunately, the holidays intervened to give us all a reprieve, a moment to breathe before the transition from Barack Obama to Donald Trump.
That's when my second phase of coping began. Mostly, it involved alternating between days of feeling super strong, when I did yoga, meditated, protested, organized, connected. Until the days when I felt lost, binge watched TV, napped and generally felt lost and unproductive. Read more.
Regardless of the calls for deportations, walls, and travel bans, new Americans are here to stay. While our political leaders should reflect the demographics of our country, unfortunately only 19% of Congress are women and a paltry 7.1% are women of color, according to the Center for American Women and Politics. The gap persists across our country: women of color hold only 5.9% of all state legislative seats. That's why The New American Leaders Project (NALP), a nonpartisan organization, is training first- and second-generation immigrants to run for office—from positions on school boards and city councils to state legislatures.
Stephanie Chang, a NALP alumna and Michigan native, was a youth mentor, community organizer, and an activist in the Asian American and environmental movements. Despite years of working to improve her community, serving in public office and championing legislation that would create lasting change didn't seem like an obvious next step. In 2011, Stephanie took NALP's candidate training on how to run for office. But even when her state representative, Rashida Tlaib, invited her to run as her successor for District 6, Stephanie was reluctant. She is not alone. When women of color don't see people who look like us in office, we have a hard time envisioning ourselves there. In fact, political parties often discourage women of color who consider throwing their hat in the ring. Read more.
The nation's political landscape shifted dramatically for women of color this year; Deb Haaland, Ilhan Omar, Ayanna Pressley, Rashida Tlaib and, most prominently, Alexandria Ocasio-Cortez all won Democratic congressional primaries. Now facing weak opposition on Election Day, their likely victories will represent an unprecedented infusion of women of color into the House of Representatives.
Once the debris of celebrations is swept away, however, a big question will remain. How much change will Nov. 6 usher in for American women of color who have too rarely seen those like themselves in office? (Women of color make up only 7.1 percent of Congress.) Will these newly elected women succeed in leading powerful committees and shifting the conversation in Congress? Or will they languish as lonely voices in a sea of systemic dysfunction? Read more.

I was only 13 when I first felt like a political outsider. I stood on my family's balcony, overlooking the central commercial square in Belize City, and watched rioters loot businesses and disrupt the rhythm of life in our otherwise sleepy and idyllic Caribbean home. It was 1981, and Belize was in the final months of its independence struggle. Some were happy with negotiations between Belize and Guatemala, which had long made territorial claims over Belize; others were not. During those weeks of turmoil, I discovered how fragile my parents felt in a country they had made their home. The feeling of not quite belonging is the blessing and burden of millions of immigrants no matter where we are. It's shaped not only my personal journey, but also my professional life over the last four decades. Read more.